The business landscape is always changing, and to stay ahead of the curve, businesses need to reinvent their ways of working and make significant changes to their processes. While some may not actively promote change owing to lack of clarity and unclear outcomes, there are ways in which businesses can adapt to new circumstances confidently that make them thrive rather than crumble. 
Business Intelligence (BI) is one such strategy that can help businesses grow rapidly. But what exactly is Business Intelligence? And why is it on the rise? Let's understand.
Business Intelligence is the process of extracting data from a variety of sources and then analyzing it to obtain valuable insights. These insights can then be used to make strategic decisions that can help a business grow. 
BI was initially seen as a process improvement weapon across marketing, sales, and management areas but now it has expanded its horizon to larger and complex fields including ground-level operations, core Finance, etc. Business Intelligence can be applied to both static data and data that is in real-time. 
Generally, intelligence is defined as the ability to learn from experience and to adapt accordingly to make better choices in the future. This is exactly what BI does for businesses. 
It allows them to utilize past data to inform their future decisions and see how certain actions have affected their bottom line.
BI can also be described as an umbrella that incorporates many different sub-practices. These include data visualization, data mining, and querying. 
These three practices are essential to ensuring that businesses can collect, store, and analyze data to make more informed decisions.
Why Is Business Intelligence On The Rise?
Business Intelligence has been utilized since the early 1900s, but it wasn't until the 1990s that it saw a surge in popularity. As businesses began to migrate online and started collecting data, there was a sudden increase in the number of data sources eventually leading to exponential rise in the amount of data.
Clearly, it created demand for ways to manage and analyze this data.
Business Intelligence was the perfect way to do so. Since then, there have been numerous technological advances that have made it easier for businesses to collect and analyze data. 
These include the invention of Big Data, cloud computing, and the rise of Artificial Intelligence.
How Can Businesses Utilize BI?
Businesses can utilize specialized tools to collect data from various sources, including website analytics, social media analytics, customer surveys, and financial records. 
This Data can be stored/punched into efficient databases which can work in relation with modern day BI software to analyse the data and generate reports. Reports and Insights that can eventually help strategic decisions and businesses growth. For example, let's say that a business wants to increase the average order value of its customers. In order to do so, it might want to offer certain discounts to customers who spend over a certain amount. 
Doing this manually would be extremely time-consuming. But with Business Intelligence and its specific set of tools, a business can track orders and see which customers spent how much. 
It can then select a certain threshold and prompt customers who spent more than that amount to receive a discount. This saves the company time and ensures that customers are receiving offers that are relevant to them.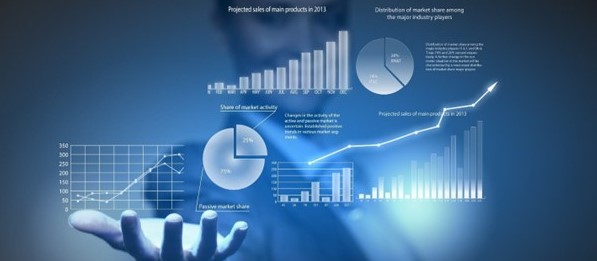 In a simple BI use case, a company might log all customer transactions into a database and analyze the data to see how people are buying their products. 
Business intelligence can be supported by a strong data platform and appropriate tools that would support BI-led transformations for any organization.
Our MOTIF lakehouse serves a similar purpose. It is a next-generation data management platform that blends the power of BI and data science. It is a single platform that serves all your business needs. It simplifies data governance with a single control point. This data Lakehouse is powering our MOTIF suite and it has a prediction engine layer that utilizes ML algorithms to solve complex business problems and BI data along with self-service access and BI.
What Are The Benefits of Using Business Intelligence?
Businesses can use Business Intelligence to improve their marketing, sales, and customer service to start with. Here are some of the benefits of using Business Intelligence in a specific use case – Customer Analytics : – 
Improved marketing: Companies can use Business Intelligence to better understand their audience and how they interact with various marketing channels. This allows them to optimize their marketing strategy to better appeal to their customers and increase sales. 
Improved sales: Businesses can use BI to collect data about their sales team, including what products or services they sell, when, and to whom. This allows them to stay informed about their sales team and see where they could be improving. 
Improved customer service: Businesses can use BI to gain insight into their customer service strategy and see how effective it is. This allows them to optimize their customer service strategy to better serve their customers and retain their customers. 
The list goes on. Multiple other areas and fields are catered well using BI process if put in with the right knowledge and practice.
How we have helped organizations in Business Intelligence?
Our vision is to Empower organizations to take data-driven decisions based on intelligent insights and help them adopt data culture. 
We help businesses by offering end-to-end Data Visualization Services covering consulting, reporting, data visualization implementation, and integration. Our BI COE is well utilized and successfully delivering powerful use cases for various Motherson group companies and implemented for large companies in Automotive, FMEG, Edtech, and other industries.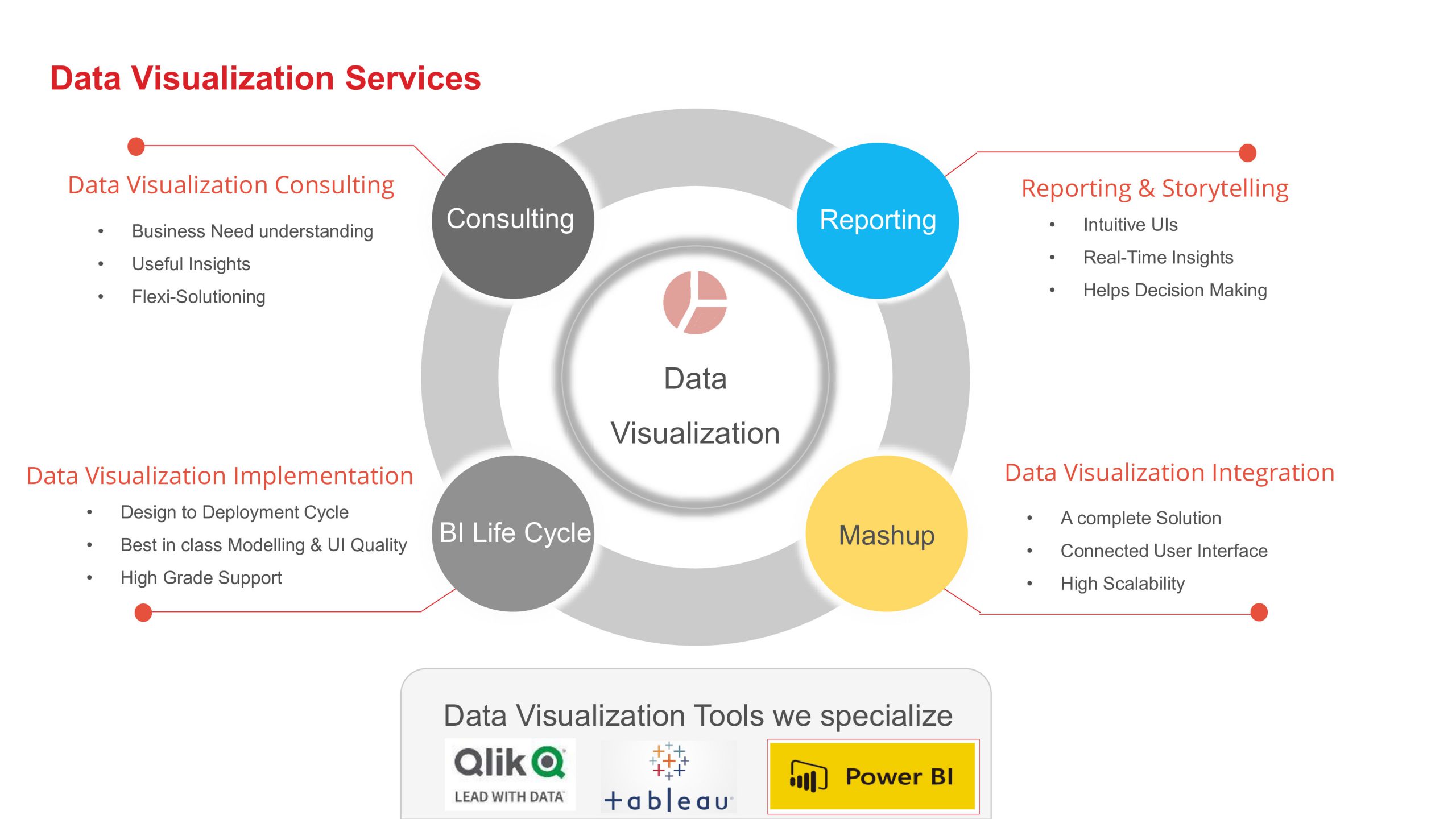 Our intuitive and user-friendly BI solutions are well built to simplify the process of data analysis.
CXO and Operational dashboarding, which is our expertise help decision-makers with a micro and macro view of their business and aid them in taking better-informed decisions. With self-serving BI, power users can immediately deep dive into identified patterns or issues and get an accurate understanding of the company's performance. 
Combining the power of BI & Analytics – our 360-degree advanced analytics platform helps companies to get proper visibility across key business functions like Sales, Purchase, Audit, Manufacturing operations & supply chain, and People Management.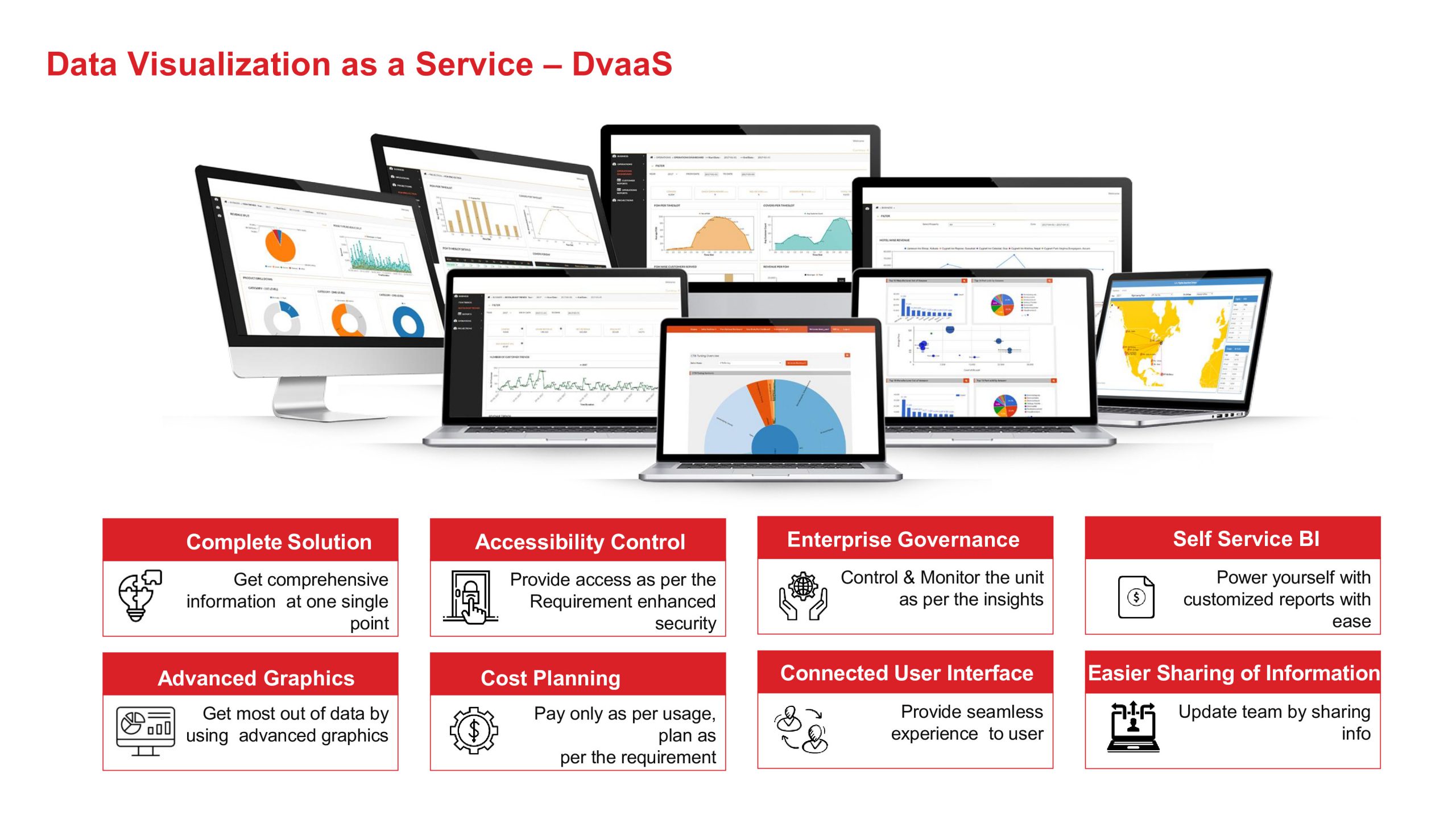 Our Service Offerings Include
Designing Data to Insights solutions

Active Customer Support

Dashboard Optimization

Process Governance

Real-time Data Monitoring

Data And Access Security
Major Industries We Operate In
Manufacturing

 Financial Services

 Construction

 Customer Service

 Supply Chain & Logistic

 Sales & Marketing
Success Stories
Recently, we have enabled one of the top luxury car manufacturers to harness the power of data and create better omnichannel customer experiences. Our customer is one of the world's leading producers of premium cars. 
We provided them with a complete view of business functions with a 360 analytical dashboard offering path enabling insights and powerful recommendations. We have helped them establish an organization wide data mindset with effective data generation and approaches to utilize the same in self favor.
Using Smart Factory Analytics Solution, we also helped our customer to improve operational efficiency for a Japanese Multinational conglomerate Company by focusing on Insightful & Impactful KPIs & enabling visualization through Smart Factory Dashboard & Report.
Wrapping up…
BI is not just a strategy, instead, it's a journey that when supported with business knowledge can yield unmatched results by giving you aerial control over a bouquet of operational areas. To know more about our services contact us