Today, upgrading skills & competencies are one of the most significant focus areas for Business & HR. Corporate training is considered an essential HR initiative to keep employees motivated and engaged. However, training management has become a big challenge for every organisation in the ongoing pandemic since a significant portion of the workforce works from home. The challenge becomes multifold for large enterprises with diverse teams needing specialised training in their respective functions and skills learned needed upscale, re-skill within 1-3 years and making learning a continuous process – life long learning.
The solution to counter this challenge is an effective digital training management system that streamlines the complete employee training process and enables the management of employee training initiatives digitally. In this era of remote work, a digital training management system can be an excellent tool to help you better plan and monitor the employees' development path, giving them the opportunity to learn at their pace to upgrade their skills and explore new opportunities within organisation for moving to more responsible roles.
Why Do You Need a Digital Training Management System (DTMS)?
Undoubtedly, the digital approach to training management helps open the doors to the next level of opportunities in corporate training. You don't need a dedicated training department to find value in a Ditial Training Management System (DTMS). On the other hand, an effectived DTMS makes it easy to organise and carry out the training programs in the company.
1.  A DTMS helps identify the training needs of an organisation. It carries out the initial step towards effective employee training management by determining the training needs by collecting employee, manager, recruitment & performance process gaps identified inputs/feedback. This enables HR to create training program journeys with maximum engagement and impact.
 
2. A DTMS optimises the planning and organisation of all kinds of training- basic and obligatory and specialised training meant for particular individuals/teams. Moreover, with access to online training, employees get the opportunity to learn at their convenience.
 
3. A DTMS is the most efficient way to carry out corporate training programs, both for the organisers and the participants. With the help of a training calendar, employees can plan their training sessions, ensuring their work is not hampered. Similarly, managers may assign training to their team members based on the available ones reflected in the training calendar.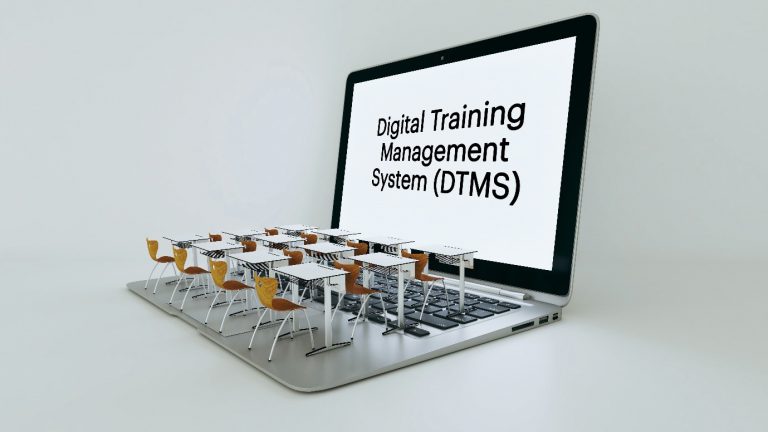 Benefits of a Digital Training Management System
 1. Skill and Ability Tracking
 Organisations usually struggle with keeping transparency in the knowledge level of a team. Moreover, there is no defined path to an employees' progress. However, keeping track of employees' skills is vital to maintaining an efficient and highly skilled workforce. Therefore, whether it is a 4-6-weeks broad training programme or a 1-2 day seminar for an industry certificate, a DTMS helps you understand employees' competencies and achievements.
 2. Saves Time and Money
 Investing in a DTMS is cost-effective in multiple ways. First, with the use of a single tool, you are able to handle many aspects of your business that otherwise require numerous individual systems. Hence, you pay for a single tool to manage your entire training spectrum. Second, using a training management system ensures that you need not expand your team more than usual. It helps automate the tasks for your recruitment and HR team, which implies that you get more work done without additional hiring, thus saving time as well as money.
3. Consistent Delivery of Training, Irrespective of Shift or Location
 
Multinational organisations often face the consistency issue in delivering the training to the employees due to different time zones and shift timings. This is where online training makes the difference. With the help of a training management system SCROM Compliant, you may create and upload a training presentation, audios, videos internally / externally available notifying the employees to watch and assign testing. This helps ensure that they all engage with the training content with the same understanding and similar pace. Also, it empowers the employees to watch the video anytime and anywhere at their convenience.
4. Enhances Employee Engagement
 
 One of the most significant benefits of using a DTMS is that it makes employees feel connected and appreciated at work. Even if your business doesn't need training as a part of any licensing-required classes, you may still offer your employees to participate in training sessions to enhance their skills to make them feel valued at work. Further, you may track their completion for performance-related evaluations.
5. Simplifies Compliance, Assessment, Feedback, Certification
 
With the help of a DTMS, you may also map your licensing or accreditation-related training requirements and help you ensure that you meet all the standards and deadlines. An efficient Training Management logs every training activity, ranging from watching a training video, attending a conference, or taking a special product-related training. This helps you track the complete training process. Running Assessment, Quizes, running Pre Training & Post Training Assessment, Trainee and Trainer Feedback. Leader Dashboard showing complete progress, Uploading Certificates,
The Final Note
Due to the accelerated shift in technology and in-demand skill sets, companies struggle to keep their training programs up to date. Consequently, they are turning towards Digital Training Management Systems in order to create a culture of learning and engagement inside the company.
If you want to learn more about Digital Training Management Systems or discover the effectiveness of the system, connect with our experts at Motherson Technology Services.