The Growing Digitisation
The Covid-19 pandemic has enabled HR professionals and recruiters to reform their talent acquisition processes using AI and machine learning. The increase in AI adoption can be related to the many benefits it offers, which significantly helps make recruitment effortless and more efficient. Undoubtedly, it allows recruiters and talent managers to identify the right candidates, thus improving the overall acquisition and retention process.
In other words, AI implementation goes beyond accessing candidate data and helps your organisation find the best candidate for the job. However, it is essential to note that human interaction is still an important part of the complete process.
When it comes to AI for talent acquisition, businesses are:
Recognising the best candidates based on social media profiles or any other publicly available data
Using chatbots to search for any company-related information and engage with candidates or for employee self-service
Providing learning and training-based suggestions to employees
Screening and assessing candidates amid recruitment
Using AI in performance management processes such as to customise and enhance benchmarking in compensation
As the AI capabilities are endless, an AI-based talent acquisition system will certainly help optimise your recruitment process, thereby creating a remarkable experience for candidates and minimising time to hire.  
Here's a look at how AI supports HR in meeting the workforce demands of their organisations in a post-pandemic scenario.
Widening the Talent Pool
Post Covid-19, talent sourcing is one of the most prominent challenges organisations face. This is majorly due to many workers leaving for better prospects and the unemployed workforce delaying the return to work. Due to this shortage of workforce talent, employers are struggling to entice the candidates and are being pushed to cast wider nets in order to attract the right talent.
Under such circumstances, AI plays a critical role in candidate discovery with its predictive analytics and data mining abilities. For instance, it may help locate a prospective candidate who may not have skills for a particular role but have the required experience. Moreover, it also helps uncover the buried potential candidates who remain undiscovered due to mismatched keywords.
This, in turn, increases the candidate pipeline for various job opportunities.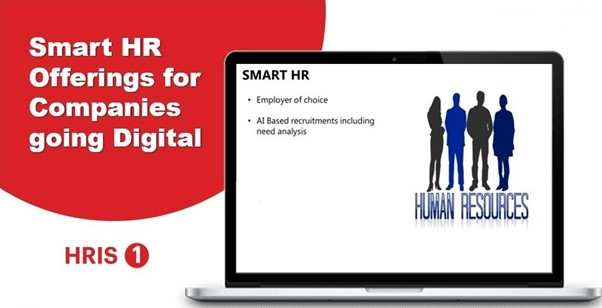 Automating the Recruitment Process
With ever-growing digitisation, task automation has become a necessity, especially for time-consuming activities. AI enables your organisation to remain competitive in the race for talent by enhancing the speed, efficiency, and potency in candidate selection at scale. Additionally, it facilitates you to screen and evaluate the talent pool effectively with a shorter hiring cycle.
Furthermore, conversational AI helps shorten the overall application process using chatbots, which engages the candidates by resolving their queries and notifying them of their application status. An AI-based recruitment solution also schedules interviews, thus eliminating the time-taking extended communication.
In a nutshell, AI helps streamline the talent acquisition process and helps source and hire the best talent in a competitive labour market.
Expediting Virtual Onboarding
Onboarding is indeed the most crucial phase of the talent acquisition process, which is why organisations need to offer a hiring experience that makes employees want to stay. The technology empowers enterprises to provide a positive onboarding experience by automating the entire process, including documentation and delivery. With an AI-powered solution, the whole procedure can be done virtually, irrespective of the employee's location.
Apart from the administrative aspect of onboarding, you may also leverage AI to enhance the overall onboarding experience with the help of strategic conversations, such as helping create connections between the new employee and colleagues, setting up goals that align with the business needs, and analysing the skills which may be of interest to the new hire.
The AI Impact
AI plays a significant role in automating and augmenting the complete recruitment cycle, especially when it comes to speed, time-saving, and candidate experience. The insights provided by an AI-based solution helps HR managers make decisions. However, it cannot replace the human connection and the need to invest in relationships. Instead, helping save the recruiter's time and energy encourages better planning of efforts, and they get to spend more time interacting with candidates, thus building long-term professional relations.
The Final Note
Artificial Intelligence (AI) is one of the most remarkable technologies for talent acquisition and is proving to be the most potent system recruiters have ever had. On the one hand, it helps find the best talent, and on the other, it helps manage the organisational image by enhancing the recruitment and onboarding process.
However, in the current economy, where there is a high demand for resources and candidates have more choice than ever, organisations not using AI are at risk of falling behind in this race for talent. On that account, it is now essential for the HR teams to acknowledge the competitive edge offered by an integrated AI-driven tool such as HRIS1, which may help optimise your talent acquisition processes.